Brief van Carl augustus 2022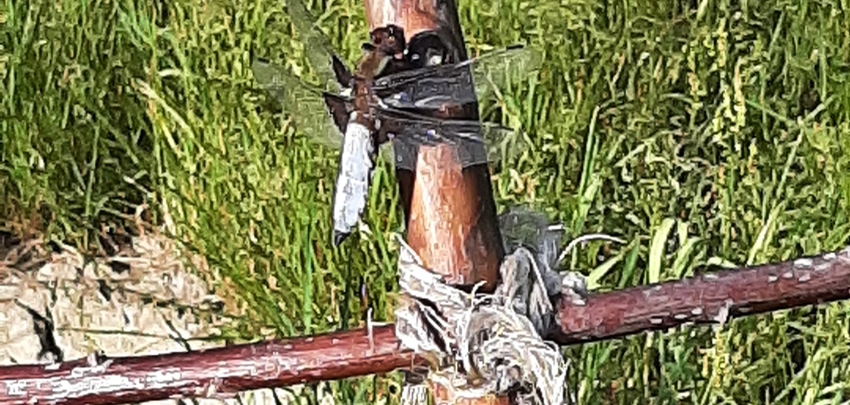 Gepubliceerd op: 14-09-2022
We zijn heel blij dat we een nieuw bezoek van Carl Big Heart kunnen aankondigen! Na drie jaar kunnen we weer samen ceremonie doen op onze zweethutplek.
Dear Friends, Companions on the Path and Dear Relatives:
The Lodge is an ever-living Presence, an ongoing ceremony of the heart. It is a healing, cleansing breath of life. It is a united emanation of love breathing itself into Creation. Because it lives within us, it is always here. It's somewhat shocking and discordant that years have gone by since we've come together in this ancient way. So, here we are again about to enter in and together crawl into the living womb of our Mother. But it is different now. I am preparing in one way or another everyday - actually many times throughout each day. The predominant focus is confronting the rampant corrosive fear that is insinuating itself into myriad layers of consciousness attempting to usurp our free and unfettered spirit, constricting the trusting faithful heart and replacing it with crippling anxiety. We see this divisive inner conflict pervasively manifesting itself in the world of the two-legged attempting to replace love and peace with hate and fear.  
It has been said, "Where one or more are gathered in the name of the Great Mystery - Behold, I am among you." So let us support one another, whether inside the lodge or outside sitting around the Sacred Fire, joining with one heart, with one mind, with one unified prayer: Let There Be Love. Together we unravel and erode layers of fear and pour light into the world. In the name of love. Let us rejoice, Oh Beloved Creation.
Abiding Peace with love and Gratitude,
Carl